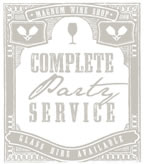 Beer
Our selection of beers is second to none. Our core British range includes Abingdon Brewery, Arkells, Arbor from Bristol, Ramsbury Brewery, Three Castles, Two Cocks from Berkshire, Wiper and True from Bristol and West Berks. From further afield we have Brew Dog and Camden breweries.
From the US we have Anchor, Brooklyn and Flying Dog, from Germany Erdinger and Schneiderweisse. We stock Trappist beers from Rochefort and Westmalle as well as Kwak, Leffe and Chimay.
New breweries and beers arrive on a weekly basis and pictures are posted on our untappd page.